Jennifer Fleury, Ed.D., RYT, Owner
August 11, 2014

/

Posted in AYPC Teachers

/

Comments Off

on Jennifer Fleury, Ed.D., RYT, Owner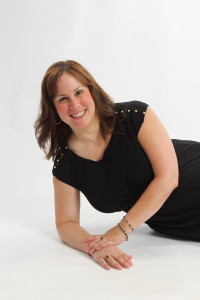 Jennifer is the owner of the studio, and she teaches many of the classes offered at Auburn Yoga and Pilates Center.   She has many years of experience, having been an instructor in the fitness industry since 1990.
Jennifer's fitness background is extensive.  She holds national fitness certification through AFAA (Aerobics and Fitness Association of America).  She also holds Polestar's Pilates Certification, AAAI-ISMA's Phase I – III Pilates Certifications, and MadDogg spin certification. She is trained in Bender Ball and Stott Pilates' Total Barre. Jennifer is also a certified First Aid and CPR Instructor for the American Red Cross.
In 1999, Jennifer began taking yoga classes.   She fell in love with the practice and realized the impact that it can have on improving your physical and mental well being.  Soon after, she began attending trainings and workshops with experienced yoga teachers.  She has attended classes with many inspirational teachers including Natasha Rizopoulos, Shiva Rea, Beth Shaw, Sardie Nardini, Ana Forest, and Barbara Benagh.  She also completed a Yoga Alliance Approved 200 hour Teacher Training Program.  In addition, she has participated in specialty yoga training programs including, but not limited to pre-natal, child, and senior populations.
As a small child, Jennifer decided that she wanted to be a teacher.  She never lost her desire to teach and, as a result, she pursued and received a bachelor's degree in education from Rhode Island College.  She also has a master's degree in education from Worcester State College and a master's degree in educational administration from UMASS Lowell.   In 2016, she obtained a doctoral degree through Northeastern University.   In addition to her teaching at AYPC, Jennifer is also currently employed as an Assistant Professor at Nichols College.
When she is not working, Jennifer enjoys spending time with her family, especially her two daughters Julia and Jillian.